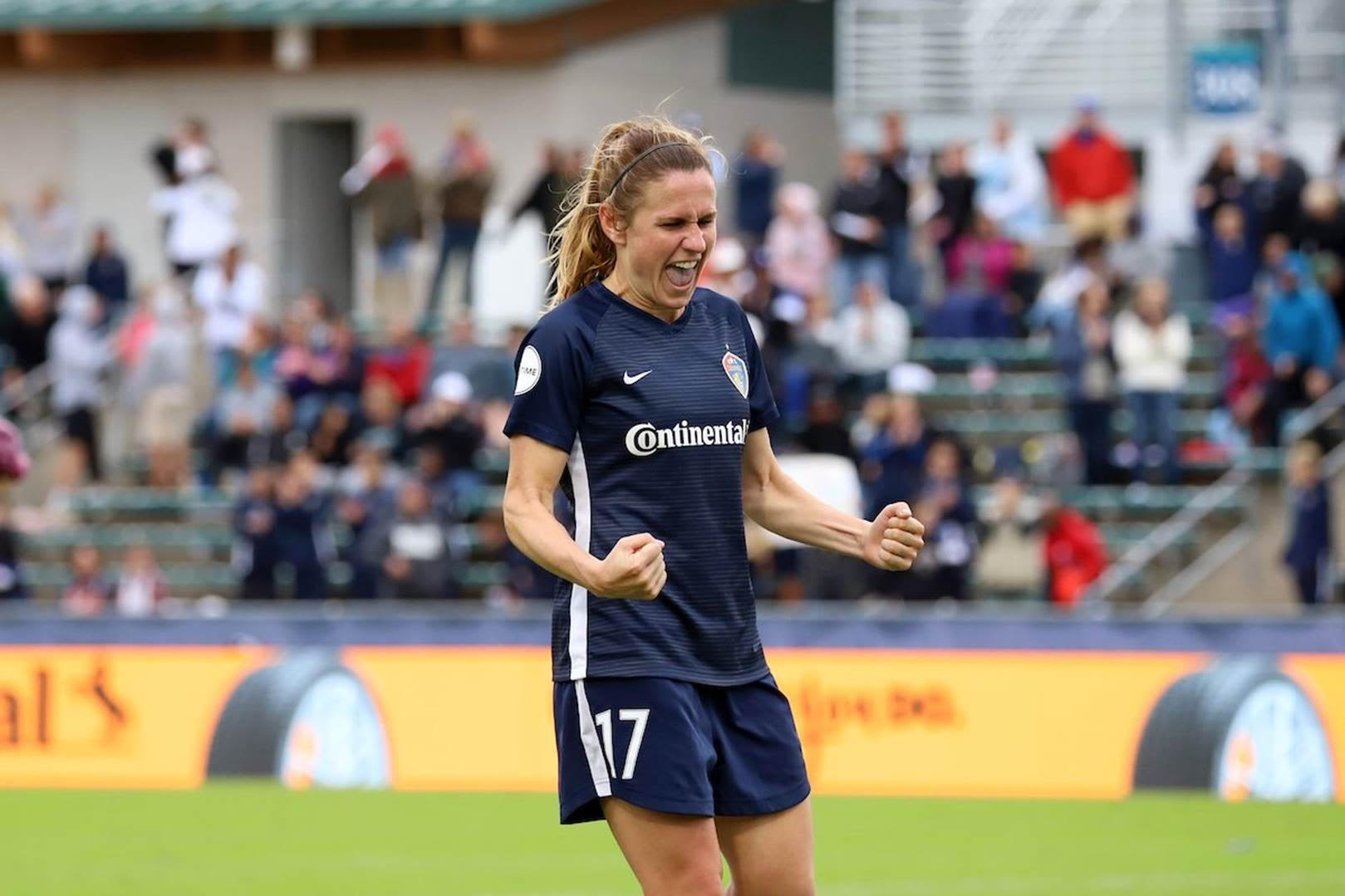 O'Reilly Goes Out a Champion
East Brunswick's Heather O'Reilly, who started playing soccer as a 5-year-old in EBSC's Superstars program, ended her illustrious international career with an NWSL championship, leading the North Carolina Courage to a 4-0 victory over the Chicago Red Stars in the league championship game. Heather had announced earlier in the season that she was retiring after a 17-year international career, which began as a 17-year-old junior at East Brunswick High School.
Over her career, Heather won championships at virtually every level she competed. She won a state championship while a member of the EBSC Dynamite, coached by former EBSC board member Phil Peterson, and then won a state championship at East Brunswick High School, balancing US National Team duties with her high school season. She went off to the University of North Carolina, where she led the Lady Tarheels to national championships in 2003 and 2006. She won three Olympic Gold medals and was a member of the US Women's World Cup championship team in 2015, and she earned 231 caps (appearances) with the US National Team, the eighth most ever. She played professional soccer in Europe and then returned to the US professional soccer ranks and won back-to-back NWSL championships, this year scoring a PK in the 88th minute in the semifinals victory and then playing 89 minutes in the final before being taken off by NC Courage coach Paul Riley to get a standing ovation from the home crowd in Cary, NC.