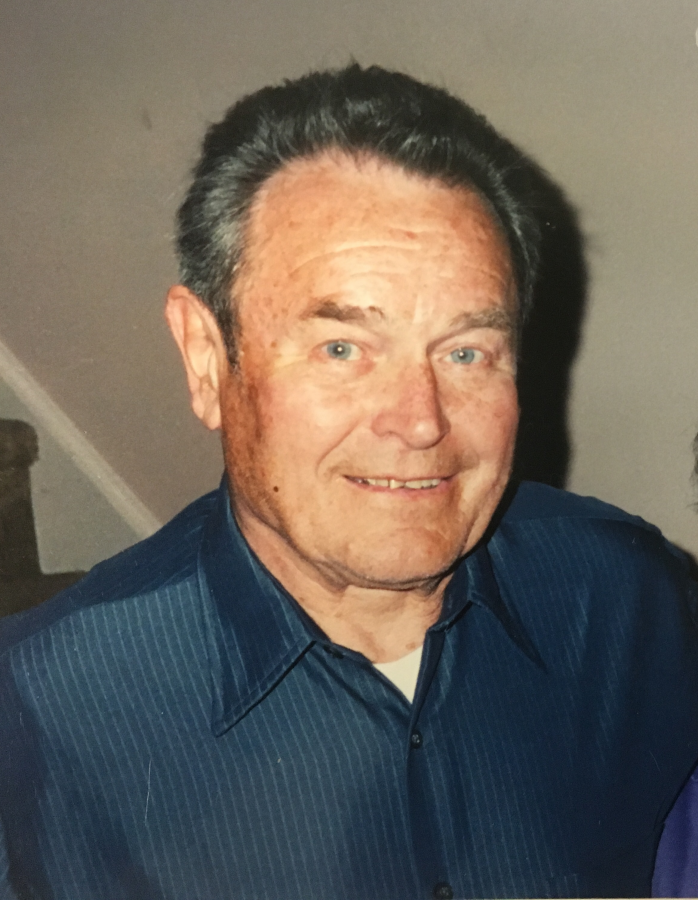 The East Brunswick Soccer Club is saddened by the passing of one of its co-founders, Al Frank. He was 90 years old.
Al was one of the local soccer visionaries who organized the club back in 1975 at a time when youth soccer was just beginning to gain a foothold in New Jersey and around the country. An exceptional player himself, Al became one of the club's early boys' and girls' coaches and helped set the standard of on- and off-field excellence that led to EBSC's reputation as one of the state's finest youth clubs. He was one of the first EBSC coaches to win a state championship, coaching the East Brunswick Atoms to the title in 1982. He remained an active supporter of EBSC and East Brunswick High School soccer, annual attending EBSC's Labor Day Tournament and East Brunswick High School games.
As a player, Al was a member of the East Brunswick's Over-40 Men's Team in the Central Jersey Friendship League and actively participated into his early 80s. He was honored for his many years of league participation earlier this year with a ball signed by the captains of all participating teams.
"Al loved 'the beautiful game' – as a player and a coach," said former EBSC president Ron Brandsdorfer, a teammate of Al's for many years on the Over-40 Men's Team. "But most of all, he loved watching the youth games and was extremely proud of his important role in starting the East Brunswick Soccer Club back in the '70s. From the club's all-time greats like US National Team member Heather O'Reilly to the boys and girls who participate today in the club's Superstars program for 5-year-olds, everyone owes Al a thank-you for his important contributions to East Brunswick soccer."
Al also excelled on the ski slopes. An avid skier since his youth in Austria, he also skied into his 70s.

Al was predeceased by his daughter, Stephanie Kaelin in 1999.

He is survived by his wife of 72 years, Rosa (Welches) Frank; one daughter, Brigitte Pincelli, and her husband, Meyer, of Perth Amboy; one son, Rudy, and his wife, Michele, of Robbinsville; one sister, Matilda Fabian of Austria and three grandchildren, Tracy Liebman, and her husband, Rich, Danielle, and Ryan Frank.

In lieu of flowers, the family requests that contributions be made to Wills Eye Hospital Foundation, 840 Walnut Street, Philadelphia, PA 19107, www.willseye.org/giving/give-now/
The East Brunswick community, including East Brunswick Soccer Club, is in mourning after a tragic loss.
Raveendran Chinnasamy, known to us all as "Coach Ravi," collapsed on the field shortly after his daughter's game Saturday morning and passed away. He was an energetic, positive coach dedicated to our program, and bettering the lives of our children, and was a mentor and role model as well. He touched many lives in his devotion to volunteering, and coaching with purpose and with a smile.
He was a volunteer coach who spent a lot of time on the Dideriksen fields, and someone who impacted the lives of our children. For that, we will always be grateful.
Coach Ravi will be missed by all, but he will remain in our memories forever.  He leaves behind the positive impact on the lives of his family, friends, players and the greater EBSC and East Brunswick communities.  Please join us in sending prayers, positive thoughts and support to the family.
Additionally, a GoFundMe campaign for the benefit of his family has been set up at the following link: https://www.gofundme.com/raveendran
6/20/15
The East Brunswick Soccer Club is saddened by the recent passing of a founding member, Charles Homoki. He was 80.
Charles was one of EBSC's early visionaries and set in motion what is today one of New Jersey's most noted and successful clubs. He served as head coach of Charlie's Angels East Brunswick Girls Traveling Team. He was also Vice President of the Mid New Jersey Youth Soccer Association.
He leaves behind his wife of 55 years, Wilma Homoki; his children, Imre Geza Homoki (Michelle Irene), Charles Marcel Homoki (Cheri Ann), Christina Marie Bessette (Mark Thomas), and Veronica Ann Fulton; his brother, James Homoki; his sister, Maria Boyle; and nine grandchildren.
Memorial Contributions can be made in Charles' memory to Hospice of Marion County, P.O. Box 4860, Ocala, FL 34478.
8/11/11
The East Brunswick Soccer Club is saddened by the passing of David Stein, a former long-time coach in the club who also served as a board member and director of the club's Labor Day Tournament. He was 61.
David was a very enthusiastic, knowledgeable coach, and he coached his son Jordan's team from Superstars through U17 travel. The EBSC Animals regularly competed among the best teams in the area and across the state, and a number of players went on to play high school and collegiate soccer. A fixture at the club's monthly meetings for many years, David also was one of the first area coaches to use professional soccer trainers, and he helped the club establish an early relationship with the New York/New Jersey Metrostars (today the Red Bulls) of Major League Soccer.
12/13/10
John Ortizz, who coached in the East Brunswick Soccer Club for many years and served as a board member before being honored with Lifetime Membership, passed away suddenly on Monday evening. He was 57.
In recent years, John supported the club whenever possible, volunteering to participate in travel tryout ratings because he loved the game of soccer and welcomed the opportunity to support the kids in East Brunswick and the soccer club.
A highly regarded coach, John coached rec soccer and then guided a very skillful and successful travel team. He was also active in area efforts to expose underprivileged children to soccer, and he helped organize and conduct soccer clinics in the area.
A very talented player, John was one of the founding members of the East Brunswick Over-40 Men's Team, and he was on the field just two weeks ago when the team ended its fall season with a 2-1 victory over Cranbury. He was the team's player-coach and was one of the organizers of the Central Jersey Friendship League.
"This is very sad news in the East Brunswick soccer community," said EBSC President Ron Brandsdorfer. "John was a great friend of the club and, to me, a friend and teammate on the over-40 men's team. He was so passionate about soccer; I can't think of anyone who loved the game more."
John was born in Lima, Peru, and he moved to East Brunswick 28 years ago. He was a Technical Rep for Kodak, in New York, where he worked for 40 years.

Surviving are his wife of 34 years, Margaret Brown Ortizz, his son Franco Ortizz of Manhattan, NY, his daughter Gina Ortizz of Plainsboro; his sister Patricia Vega of Lima, Peru; his brother-in-law Joe Martino of Colonia and 3 nephews: J.D. and Scott Martino and Joseph Reys.

Friends may call on Thursday from 2-4 and 7-9 p.m. at The Brunswick Memorial Home, 454 Cranbury Road, East Brunswick, where a funeral service will be held at 8:30 p.m.

In lieu of flowers, the family is requesting memorial contributions be made to the East Brunswick Soccer Club, P.O. Box 803, East Brunswick, NJ 08816 or the East Brunswick VFW Post # 133, 485 Cranbury Road, East Brunswick, NJ 08816