Parking for Air Plane fields games and training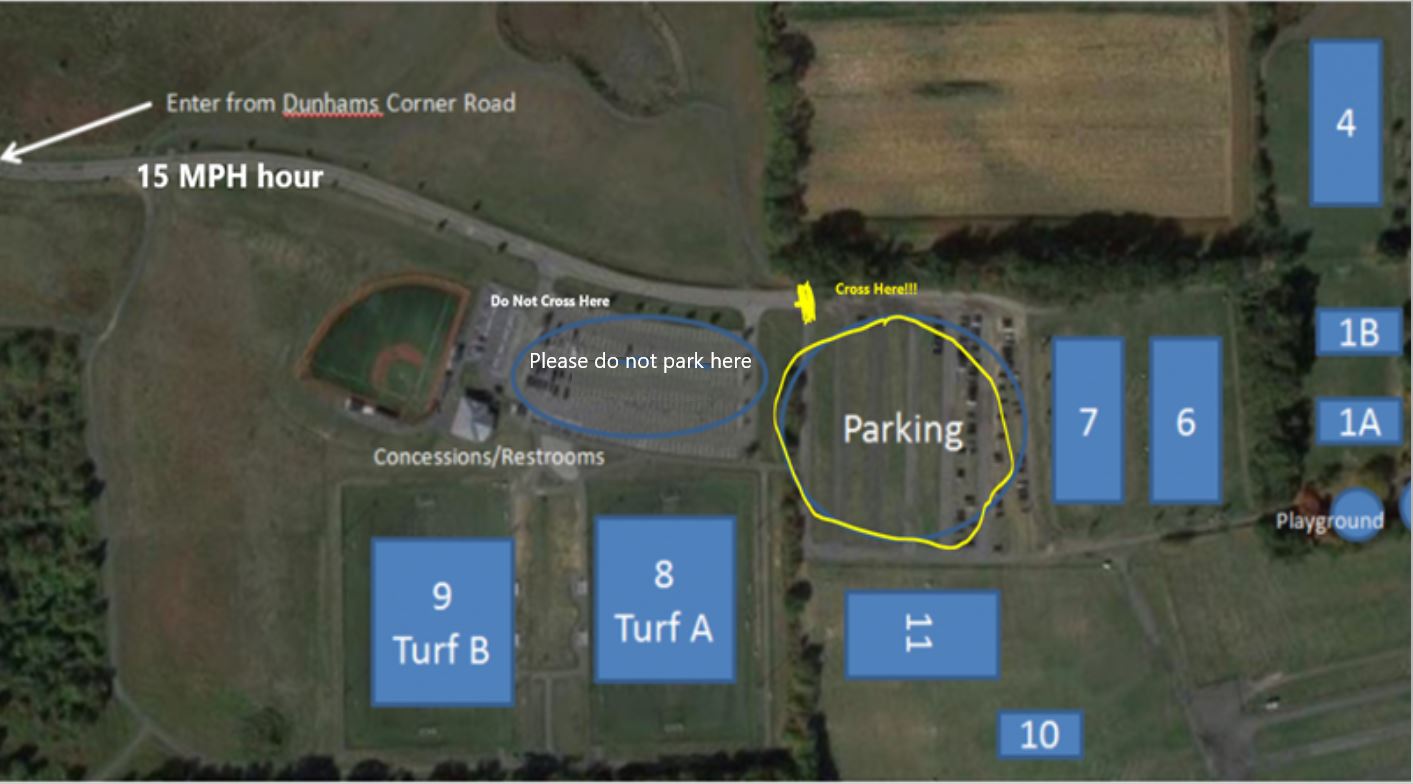 The most pressing is the continued issue with where to park for training and games on the air plane fields. I have included a picture below to illustrate where you are supposed to park and cross and where not to cross. The reason is people do not follow the posted speed limit, nor do they slow down while driving through the entrance way. Plus the only crosswalk is located in yellow.
To further assist with this, there will be a Park Ranger stationed by the Turf fields and directing you where to park and cross. Please do not drop off or attempt to pick up anyone from the road and only cross at the crosswalk.
Updates and Info
Club News
Check Out What's New with East Brunswick Soccer Club
Team & Player Achievements